Business Consultants Jobs
Enjoy a Rewarding Sales Career at Midco
Helping our customers build their businesses is a top priority at Midco, and we value our advertising and business sales consultants who are making that happen every day.
These are more than just sales positions. Our advertising and business consultants are true partners with their clients – building relationships and growing businesses while providing top-notch support and service.
Why Midco?
At Midco, it's not about sitting behind a desk all day. Delivering a great customer experience is a top priority for Midco's advertising and business sales consultants. That means getting out of the office, getting to know businesses of all sizes and helping them connect with their customers and the world. Relationships are the key to rewarding business success.
Midco also offers perks and benefits you don't find everywhere. Do free and discounted services – such as internet in your home – appeal to you? At Midco, you'll get that, and enjoy other benefits including medical, dental and vision insurance, 401(k), tuition reimbursement, wellness programs, profit sharing, paid time off and much more!
Business Solutions Consultants
From digital phone service to gigabit internet and everything in between, technology is rapidly changing every day. It's not easy to keep up. That's where Midco's business solutions consultants come in, working one-on-one with customers to evaluate their needs and recommend solutions.
We're looking for relationship management and business development experts to sell phone, internet and cable TV services by recruiting new clients and providing superior customer service to retain existing clients. If you're passionate about building relationships – and businesses – let's talk!
Advertising Sales Consultants
In advertising, big ideas lead to the biggest business results. If you have a mind for marketing and an aptitude for sales and building relationships, you may be the ideal candidate to help clients achieve their advertising objectives.
We're looking for employees who have an eye for detail and superb communication skills to sell digital, sports and cable TV advertising and to provide service for new and existing commercial clients. If you're a self-motivated strategic thinker who can provide superior customer service while solving customer problems, you should join Midco.
Committed to the Communities We Serve
Midco proudly serves more than 380,000 residential and business customers in 342 communities in Kansas, Minnesota, North Dakota, South Dakota and Wisconsin, but delivering services is only part of what we do at Midco. We know that our long-term success is directly linked to the success of our customers and the communities we serve, so we encourage our employees to get involved and give back. Together, we're making our communities better places to live, work and play!
Where We're Hiring
We have business sales and advertising consultants stationed in cities throughout our footprint. Here are just a few areas where we're hiring:
Bismarck
Located in the heart of North Dakota is the capital city of Bismarck. This Missouri River city has grown exponentially in recent years, leading to a revitalization of its downtown. From museums to performance arts to its emerging culinary scene, Bismarck is becoming a cultural contender, as well as a regional business leader.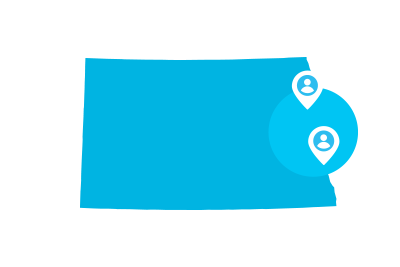 Eastern North Dakota
Home of the Dakota Zoo and Plains Art Museum – and Midco customers in communities such as Fargo, Bismarck and Williston.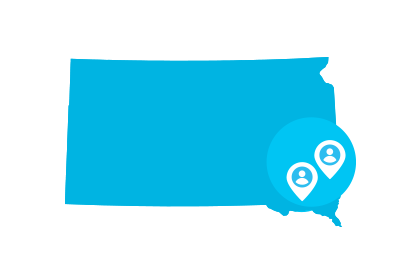 Eastern South Dakota
From Falls Park along the Big Sioux River to the Great Plains Zoo, Midco serves communities across eastern South Dakota, including Sioux Falls, Yankton and nearby towns.