Midco Internet, Phone and Cable TV in Langdon, ND
Your search for a North Dakota high-speed internet, cable and phone provider is over. We connect homes and businesses in Langdon, ND, and hundreds of other towns across the Midwest. Are you ready for high-speed connectivity and endless entertainment possibilities? Midco Gig Internet is now avaliable in your area!1
High-Speed Internet Packages
We have residential internet speeds for everyone's needs! Enter your address to see if your home is already on the Midco Network, and proceed to shop for the most accurate service offerings.
Midco Gig Internet
Up to 1 Gig downloads
Good for an unlimited number of devices
Ultimate connection for smart homes, serious online gamers and power professionals
Midco Internet 500
Up to 500 Mbps downloads
Good for up to 12 devices
at a time
Half-gig option for 4K streaming, video conferencing and high-speed downloads and uploads
Midco Internet 200
Up to 200 Mbps downloads
Good for up to 8 devices
at a time
Built to handle multiple users and devices, so everyone stays happy and connected
Midco Internet 100
Up to 100 Mbps downloads
Good for up to 6 devices at a time
Streaming videos in HD, downloading music, online gaming and large file sharing
Midco Internet 50
Up to 50 Mbps downloads
Good for up to 4 devices at a time
One or two users who stream movies, surf the internet and browse social networks
Internet Assistance
Midco partners with the Lifeline Assistance program and the Affordable Connectivity Program to provide eligible individuals with affordable internet.
View Other Midco Services
Cable TV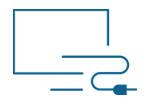 Whether you sit down to watch live TV or you want to record, stream shows or watch on demand, we have the entertainment for your busy schedule.
Home Phone

Get voicemail by email, unlimited long-distance and local calling, and much more with Midco home phone service.1 It even works with Amazon Alexa!1
Why choose Midco?

No Data Caps
We don't limit your internet use. Get unlimited data to reliably do all the things you love!

Trustworthy
Get great services plus flexible appointments and self-install options – and 24/7 online & tech support.

No Contracts
Don't get stuck with a service you don't love! We don't require contracts for residential service and offer contract buyout options.1

Our Guarantee
If you're not satisfied for any reason in the first 30 days, we'll refund all your money – no questions asked.1
Looking for Business Internet?
Video conferencing, CRM solutions, high-def content, streaming, cloud computing, publishing, file transfers – your business needs agile internet to keep everything and everyone running at peak performance.
Services may not be available in all areas, and some restrictions apply. Visit Midco.com/Shop to check serviceability, or contact us at Midco.com/Contact.
1 Customer is responsible for modem purchase or lease required for Midco internet. Residential modem lease price is $6/mo. for standard modem or $8/mo. for wireless. Business modem lease price is $8/mo. for standard modem or $12/mo. for wireless. A DOCSIS 3.0 modem is required to connect multiple devices (up to 100). A DOCSIS 3.1 modem is required for Midco Internet 500 and Midco Gig Internet. Actual internet speeds may vary depending on your computer or mobile device's capacity, the number of devices accessing the internet at once and web traffic. Speeds may also be impacted by third-party equipment (such as your computer or router). Price does not include taxes, franchise fees, broadcast retransmission, installation or other fees. Midco will provide your actual price at time of order.
Unlimited local and domestic long-distance calling includes the continental U.S., Alaska, Hawaii, Canada, U.S. Virgin Islands, Puerto Rico and Guam. Other locations are considered international and charged at posted per-minute calling rates. Collect calls, 900-number calls, operator-assisted calls and directory assistance are not included.
Amazon devices not available for purchase through Midco. Amazon, Alexa, and all related logos and products are trademarks of Amazon.com, Inc. or its affiliates.
No contract is required for residential contracts. Some business services may require a contract.
The 30-day guarantee applies to residential customers only.