How to Self-Install Midco Services
Are you installing new internet or TV equipment in your home – or moving your existing Midco equipment to a new home? Here's where you can find self-installation instructions to get connected quickly. (Note: Self-installation varies based on service and equipment type, as well as some in-home factors.)
Find your service and equipment to begin.
Midco Wi-Fi Pods
Installing new Midco Wi-Fi equipment in your home? Find your internet equipment below to begin.
Activate Your Equipment
If you're self-installing eligible cable TV equipment such as digital adapters and digital receivers, you'll reach a specific step where you need to activate the equipment. That's when you enter the cable box serial number below and select Activate Now.
MidcoTV
Required: Midco Cable TV Customers Switching to MidcoTV
You must activate your MidcoTV to let us know you want to switch your signal from your old cable TV equipment to the new MidcoTV. Before you install MidcoTV, take a couple minutes and go to My Account to make this change.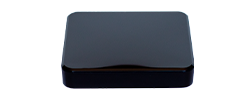 Cable Outlet Issues?
Sometimes when you're self-installing, there's a problem with the cable wall outlet rather than your equipment. In this situation, you'll want to:
Try multiple cable wall outlets in your home.
Consider if you need to activate a wall outlet.
Say you really want your modem in the living room, because it's a nice central location, or your TV equipment needs to be right next to your bedroom TV. If those outlets pose problems, the outlet may be inactive. A Midco technician can activate outlets for you – or, if you're comfortable, you can activate your home's outlets. We've put together how-to steps and a tutorial video to help you.
In many cases, you can self-install in your new home but it depends on how your new home is wired for Midco services. If you're moving, make sure to contact us at least two weeks prior – so we can make sure services are ready for you.
If your home is eligible for self-install, all you need to do is bring your current equipment and cords with you – and follow the self-install instructions on this page.
Send it back to us! Make sure to return leased equipment you're not using to Midco within 14 days to avoid equipment charges. For information on how to return your old equipment, please visit our Equipment Return page.