Midco Internet, Phone and Cable TV in Miller, SD
Small town doesn't mean small internet. Midco delivers reliable internet services to homes and businesses in Miller, SD, as well as the nearby communities of Wessington and St. Lawrence, SD. Work, stream, surf and connect with Midco.
High-Speed Internet in Miller
We offer flexible internet choices for homes in and around Miller, SD. No matter what service you select, you get speed customized to your needs – plus you'll get unlimited data and no overage charges.
Midco Internet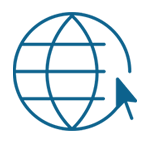 For many residents and nearby community members, we deliver wired connectivity to your home or business, plus an advanced cable modem. There are five speed choices – with downloads up to 1 Gbps.1
Midco Rural Internet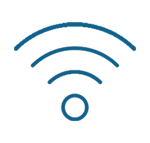 If you're on the edge of or outside of town, your home may be in just the right spot to connect to our fixed wireless internet. You have four speed choices – with downloads up to 50 Mbps.1
Can I Get Midco?
We need a bit more information about your location, so we can show you the best deals and services for your home.
Current customers: Call 1.800.888.1300 or use our live chat to upgrade or change your services.
View Other Midco Services
Cable TV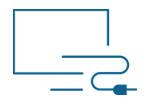 Whether you sit down to watch live TV or you want to record, stream shows or watch on demand, we have the entertainment for your busy schedule.
Home Phone

Get voicemail by email, unlimited long-distance and local calling, and much more with Midco home phone service.1 It even works with Amazon Alexa!1
Looking for Business Internet?
Video conferencing, CRM solutions, high-def content, streaming, cloud computing, publishing, file transfers – your business needs agile internet to keep everything and everyone running at peak performance.
Why choose Midco?

No Data Caps
We don't limit your internet use. Get unlimited data to reliably do all the things you love!

Trustworthy
Get great services plus flexible appointments and self-install options – and 24/7 online & tech support.

No Contracts
Don't get stuck with a service you don't love! We don't require contracts for residential service and offer contract buyout options.1

Our Guarantee
If you're not satisfied for any reason in the first 30 days, we'll refund all your money – no questions asked.1
Services may not be available in all areas, and some restrictions apply. Visit Midco.com/Shop to check serviceability, or contact us at Midco.com/Contact.
1 A DOCSIS 3.1 modem is required for Midco Internet 500 and Midco Gig Internet. Actual internet speeds may vary depending on your computer or mobile device's capacity, the number of devices accessing the internet at once and web traffic. Speeds may also be impacted by third-party equipment (such as your computer or router). Price does not include taxes, franchise fees, broadcast retransmission, installation or other fees. Midco will provide your actual price at time of order.
Service coverage requires connectivity to a Midco fixed wireless tower. A professional Midco technician will visit your home to locate the best signal with the intention of performing a full install. However, if we are unable to get a proper signal to your location, there will be no cost or obligation to you. Actual internet speeds may vary depending on your computer or mobile device's capability and the number of devices accessing the internet at once. Higher speeds may also be impacted by third-party equipment such as your router or the limitations of wireless and home networking technology.
TV and home phone services are not currently available for homes with fixed wireless internet.
Unlimited local and domestic long-distance calling includes the continental U.S., Alaska, Hawaii, Canada, U.S. Virgin Islands, Puerto Rico and Guam. Other locations are considered international and charged at posted per-minute calling rates. Collect calls, 900-number calls, operator-assisted calls and directory assistance are not included.
Amazon devices not available for purchase through Midco. Amazon, Alexa, and all related logos and products are trademarks of Amazon.com, Inc. or its affiliates.
No contract is required for residential contracts. Some business services may require a contract.
The 30-day guarantee applies to residential customers only.