Midco Internet, Phone and Cable TV in Moorhead
Your search for a Moorhead cable and Internet provider is over. Our blazing-fast Internet lets you watch TV, stream your favorite movies and surf the web faster than ever. You'll get all the HD channels and all the features of Midco's cable television, with several packages to fit your TV craving and budget. Enjoy the convenience of a landline phone with customizable calling features. We'll help you stay connected.
High-Speed Internet Packages
We have residential internet speeds for everyone's needs! Enter your address to see if your home is already on the Midco Network, and proceed to shop for the most accurate service offerings.
Midco Gig Internet
Up to 1 Gig downloads
Good for an unlimited number of devices
Ultimate connection for smart homes, serious online gamers and power professionals
Midco Internet 500
Up to 500 Mbps downloads
Good for up to 12 devices
at a time
Half-gig option for 4K streaming, video conferencing and high-speed downloads and uploads
Midco Internet 200
Up to 200 Mbps downloads
Good for up to 8 devices
at a time
Built to handle multiple users and devices, so everyone stays happy and connected
Midco Internet 100
Up to 100 Mbps downloads
Good for up to 6 devices at a time
Streaming videos in HD, downloading music, online gaming and large file sharing
Midco Internet 50
Up to 50 Mbps downloads
Good for up to 4 devices at a time
One or two users who stream movies, surf the internet and browse social networks
Internet Assistance
Midco partners with the Lifeline Assistance program and the Affordable Connectivity Program to provide eligible individuals with affordable internet.
View Other Midco Services
Cable TV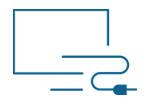 Whether you sit down to watch live TV or you want to record, stream shows or watch on demand, we have the entertainment for your busy schedule.
Home Phone

Get voicemail by email, unlimited long-distance and local calling, and much more with Midco home phone service.1 It even works with Amazon Alexa!1
Customer Experience Center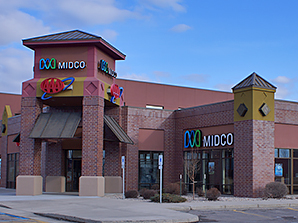 4950 13th Ave S, Suite 17
Fargo, ND 58103
Hours:
Monday-Friday: 8:30 am-5:30 pm
Saturday: 10 am-2 pm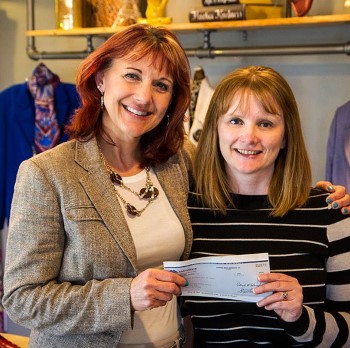 Community Involvement
Delivering our services and calling it a day is just not how we do things here. At Midco, we help the communities we serve – and where our people live and work – by giving our time and talent where they really make a difference. We encourage our employees to volunteer for causes they're passionate about, and Midco sponsors many community events throughout our region, including the Sioux Falls JazzFest, the International Falls Bass Fishing Tournament and much more.
Switch to Midco.
Don't get stuck in a contract with someone else! If you're already in a contract, no worries. Learn more about our contract buyout program.
Share the love
With Connect-A-Friend, it pays to share the savings. Refer your friends or family members to us and you can get huge savings on your Midco service.
Services may not be available in all areas, and some restrictions apply.
1 Actual internet speeds may vary depending on your computer or mobile device's capacity, the number of devices accessing the internet at once and web traffic. Speeds may also be impacted by third-party equipment (such as your computer or router).
Any leased equipment must be returned on cancellation, or unreturned equipment fees may apply.
Midco Fiber Internet is not available in all areas. Some restrictions may apply. A wireless router is required to take advantage of wireless capabilities. Approved equipment will be added to Midco.com/Support as it becomes available.
Customer is responsible for router purchase or lease. Currently, approved Midco routers can achieve speeds available with Midco Fiber Internet 2 Gig. If choosing the 5 Gig package, customer must purchase their own retail modem separately to be able to achieve 5 Gig speeds.
No contract is required for residential contracts. Some business services may require a contract.
The 30-day guarantee applies to residential customers only. Any leased equipment must be returned on cancellation, or unreturned equipment fees may apply.
Offer only available to new residential customers adding internet, TV and/or phone service(s) in Midco-serviceable areas. Services are not available in all areas. This referral credit has no cash value and will not be refunded. If the referring customer cancels their account, all remaining referral credits are forfeited. In order to receive the referral credit, you must keep your account payment status current. Midco employees are not eligible for the referral program. Other restrictions apply.