Tech Tips & Ideas for Maximum Winter Coziness
Tech Tips & Ideas for Maximum Winter Coziness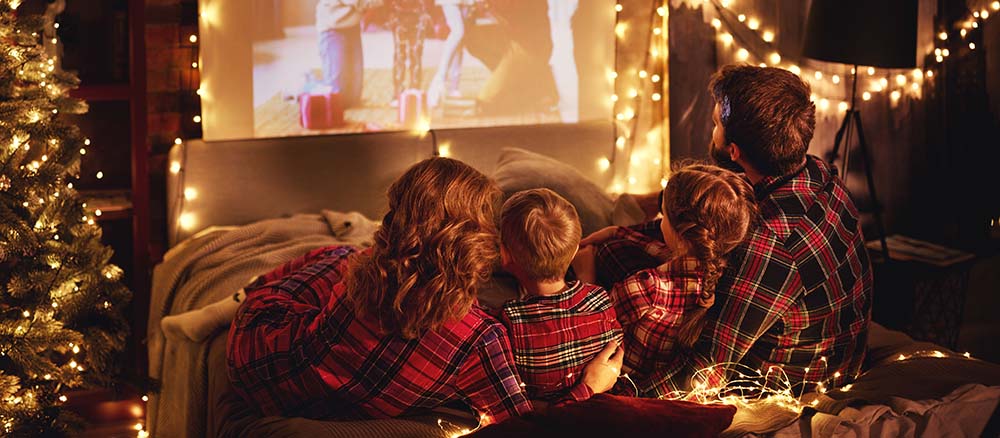 As temperatures dip lower and the sun sets a bit earlier, we're all spending more and more time indoors, on the
internet
and in front of our screens. But instead of wasting time scrolling your feed or searching for what to watch – we've got some ideas to get you through this Midwest winter fully entertained.
Prep for a season of streaming.
First things first. Let's make sure your internet is firing on all cylinders. There are a few simple things you can do at home to check your connection and give it a little boost.
Check your speed.
Do you know how fast your internet is? An internet speed test measures the speed between your computer and the internet.
1
It gives you an idea of your download speed (the speed of data sent from the internet to your computer) and upload speed (how fast data is going from your computer to the internet).
Give it a test.
Check your devices. If your speed is less than ideal, there could be several reasons.
If you have an older device, toggle its Wi-Fi connectivity off and back on.
If you have multiple devices connected, disconnect everything you're not using.
Make sure all your devices are running the latest operating systems.
Try clearing out your browsing history, cache and cookies.
Reboot your modem and/or wireless router.
Turn your device off and back on.
Check your connections. If your internet isn't working, sometimes it's the simplest answer.
Double check that all your cords are plugged in correctly.
Make sure power is reaching your outlet.
See if there could be an outage in your area.
Not sure what type of Midco internet connection you have?
It's easy to get support for your specific Midco services.
Head over to Midco.com/Support.
Log in to My Account.
Explore custom support topics.
Need an upgrade?
If your internet speed isn't keeping up with your holiday fun, consider upgrading your services. See the speeds available where you live.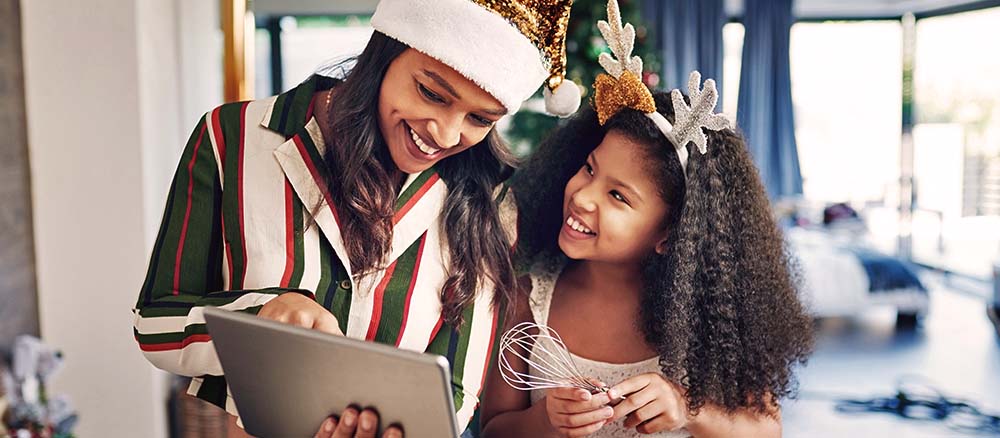 Learn something new.
It's the most wonderful time of the year… to pick up a hobby. The internet is full of new things to discover. From tutorials to cook-alongs, you can find and master a new skill while the snow is coming down. Here are some suggestions to get you started.
Pick up an instrument. Guitar? Piano? Harp? Whatever sound intrigues you, there is an online tutorial out there. Or better yet, search for "music teacher near me" and find one who offers virtual lessons.
Perfect a favorite winter recipe. Have a favorite dish or style of cooking you wish you could whip up in a snap? Now's the time to give it a try. Search for easy-to-follow recipes or stream a live cooking class to take your kitchen skills up a notch.
Give crafting a go. Who doesn't want a cozy homemade blanket to snuggle under? Find basic knitting patterns or sewing tutorial videos to do your own DIY.
Work up a sweat. From yoga to HIIT and everything in between, you can search the web and find a class or workout routine to fit your activity level and style. Looking for something a little more hardcore? Join a fitness subscription service and stream live classes right to your house.
Your Perfect TV Partner
Take your TV time to the next level. With
MidcoTV
, you get access to all your favorite live channels – including local channels – along with so much more!
Easily record shows.
Search for content across all live channels and streaming services.
Use your Google Assistant to search with your voice.
Get recommendations for shows you might like.

Binge-watch with purpose.
With so much great (and sometimes not-so-great) entertainment out there, it's impossible to find the time to watch it all. Between live TV, DVR recordings, IPTV options like
MidcoTV
, and streaming services, winter is the perfect time to make a plan and catch up on what you've been missing.
Make it a marathon event. Don't just watch – go all in. Pick a TV series or movie franchise on your favorite streaming service, or use your voice remote to find your favorite series on live TV. Then plan your food and drink to match. Going for a British drama? Serve up fish and chips with an English ale. Looking for a superhero movie marathon? Search recipes and cocktails inspired by your favorite characters.
Clean out the DVR. You had every intention of watching that show everyone's been talking about, but the episodes are piling up. Get your recordings down to a more manageable level with a DVR-a-thon. Then, sort through your settings to record only the shows you'll be sure to watch.
Watch the latest movies at home. Pop some movie theatre-style popcorn and enjoy the newest films without leaving the house. Cable TV and MidcoTV services from Midco give you access to over 40,000 ON Demand titles, including the latest releases.2 Plus, buy one ON Demand movie and get one free every month – just for being a Midco TV customer.
Cheer on your team. You don't have to battle winter roads to be a dedicated fan. Binge all the best in regional and local sports coverage on Midco Sports. You can also stream all your favorite sports action with the Midco Sports Plus app. No TV subscription required.
However you decide to spend your winter months, Midco is here with the services and support you need to make your home an inviting, connected and entertaining place. So, turn on your favorite streaming fireplace video and enjoy.
1 Actual internet speeds may vary depending on your computer or mobile device's capacity, the number of devices accessing the internet at once, web traffic and whether you're using Wi-Fi or Ethernet. Speeds may also be impacted by third-party equipment (such as your computer or router). 2 The number of available channels, TV networks, ON Demand titles and TV Everywhere networks are subject to change and depend on your TV package.