Our future is fiber and already underway.

Introducing: Fiber Forward from Midco
Midco is leaping ahead with Fiber Forward, a $500 million investment that paves the way for Midco customers to experience the best of 10 Gig (10G) – a seamlessly connected smart world with technologies that will reinvent the way we live.
Fiber Forward will use Midco's robust fiber network and next gen fiber tech to deliver 10G speeds, incredible reliability and increase performance to support what's next in revolutionary innovations.
Remote diagnostics and more advanced medical care
High-resolution and responsiveness for video streaming and gamers
A virtual world of holodecks and interactive video walls
Augmented reality for businesses
"Fiber Forward is an investment in people. This transformative fiber upgrade will benefit the many folks that we serve. Two years ago, we announced our vision to bring 10G to everyone. It will provide fast symmetrical speeds, low latency, unmatched reliability, and rock-solid security. After much research and testing, we're set to deploy a mix of next gen fiber technologies to our customers."
Pat McAdaragh
President and CEO
Stronger communities await.
Fiber Forward ensures that Midco-served communities will have a state-of-the-art fiber network, leading to greater economic development, education and quality of life. A strong, reliable network not only tightens our connection to each other, it connects our region with the world. Advancement, innovation and collaboration are at our fingertips.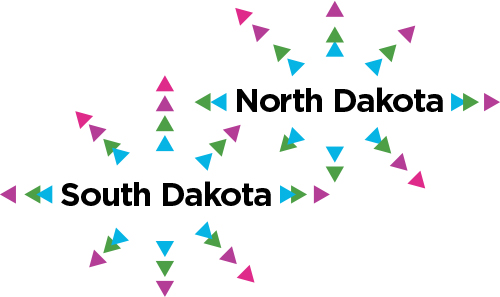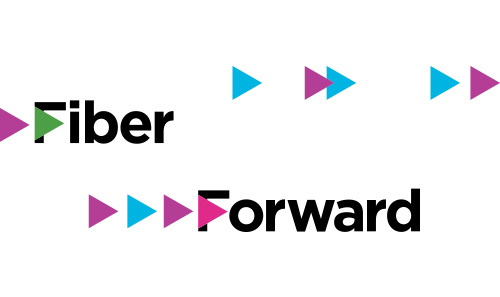 Fiber is our future.
When complete, Midco's Fiber Forward investment will deliver fiber to homes and businesses using advanced fiber technology solutions – doubling the Midco Fiber Network to 22,000 miles of fiber.
"Just a few short years ago, a 100 Mbps internet connection was considered amazingly fast. Yet, we continued to innovate, deploying gigabit to our Midco footprint. The pandemic then turned the world upside down, forcing people to work and learn from home. It created an intense need for video conferencing and other high demand applications. Our network performed remarkably well, due in large part to that gigabit upgrade. We know technical innovation will accelerate. Fiber Forward ensures our network can support whatever revolutionary technology comes our way."
Jon Pederson
Chief Technology Innovation Officer
At Midco, the future is fiber and already underway.
Plans are underway for North Dakota and South Dakota to upgrade 300,000 homes and businesses. Eventually all communities served by Midco will be upgraded with fiber.
Plans are underway for the entire state, with Fargo, Dickinson and Bismarck being the first projects for North Dakota with 150,000 homes and businesses being upgraded.
Included Communities
Belfield
Bismarck
Briarwood
Buffalo
Casselton
Dickinson
Dilworth, MN
Fargo
Frontier
Glen Ullin
Grand Forks
Harwood
Hebron
Horace
Moorhead, MN
Killdeer
Leonard
Lincoln
Mandan
Mapleton
New Salem
Oxbow
Sabin
South Heart
Washburn
West Fargo
We're going big in South Dakota. Rollout begins in Sioux Falls followed by plans for fiber in the entire state with 150,000 homes and businesses being upgraded.
Included Communities
Brandon
Baltic
Canton
Colton
Crooks
Elk Point
Harrisburg
Lennox
Madison
Renner
Sioux Falls
Tea
Worthing
Fiber Forward FAQ
Many changes are already underway! We know you may have questions. Learn more about what Fiber Forward means to our customers, Midco's construction process and more.
Get in touch.
Let's Chat
We like talking, even if it's actually typing. Get help via secure, online chat.
Text Us
Ask for assistance on your phone – without making a call. Our team is texting-friendly!