Helpful Tech Tips to Keep Your Holidays Merry
Helpful Tech Tips to Keep Your Holidays Merry
Updated November 15, 2021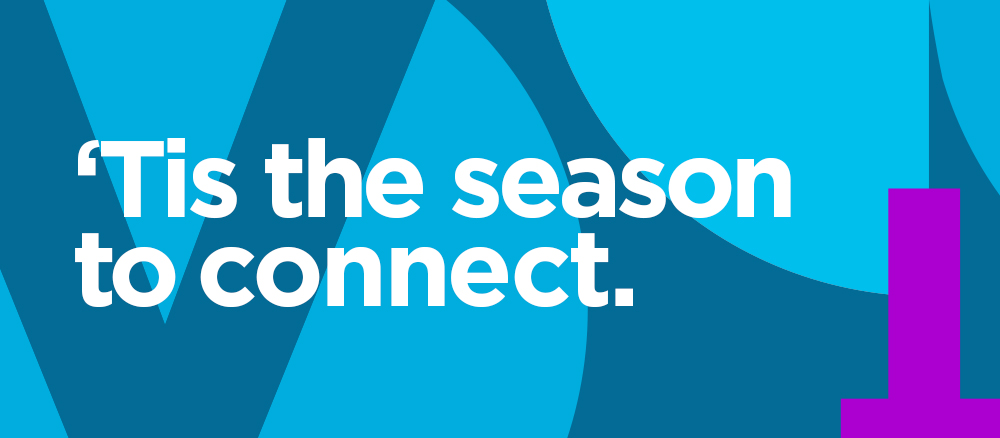 The holiday season is a time for connecting with your loved ones – not spending time worrying about your technology or Wi-Fi. Whether you have visitors for the holidays or you're connecting virtually, we could all use a little help making the season merrier.
Spend time enjoying each other's company – no matter how many people are watching family favorites on TV or Tik Tok videos on smartphones, checking email for holiday deals or video chatting with loved ones who can't be in the room. Use these tips and tricks to prepare your home technology for the season.
Check our Wi-Fi checklist.
Before guests arrive or a family member opens a gift with a new device inside, find your Wi-Fi password so you have it ready when you need it.
Improve your Wi-Fi speed with just a few easy changes. Make sure your modem and router are in an open area that is clear of furniture, Christmas decorations, metal objects and appliances. Then, turn off the Wi-Fi on any devices you're not using, so they don't take up bandwidth and slow down the ones you want to use.
Reboot your Wi-Fi routers and modems. Unplug them and wait for 30 seconds before plugging them back in. This should help with connectivity issues.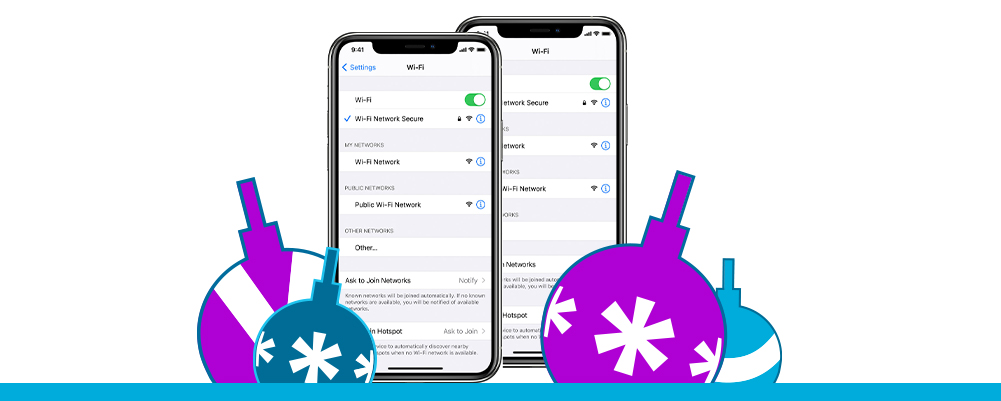 Connect with loved ones.
If you're going to be video chatting with family or friends, make sure your device's Wi-Fi is on to avoid using lots of cellular data.
Check that you have a strong, stable Wi-Fi signal on your device and that your lighting is good around you (so you can be seen clearly) before making the call.
Keep your device steady. It can be disorienting for the other people talking to you if your phone is shaking. Consider setting your device on a stand or tripod or propping your it against a heavy object.
Save on your cell phone's data by using your home phone to call family and friends who don't do video chats.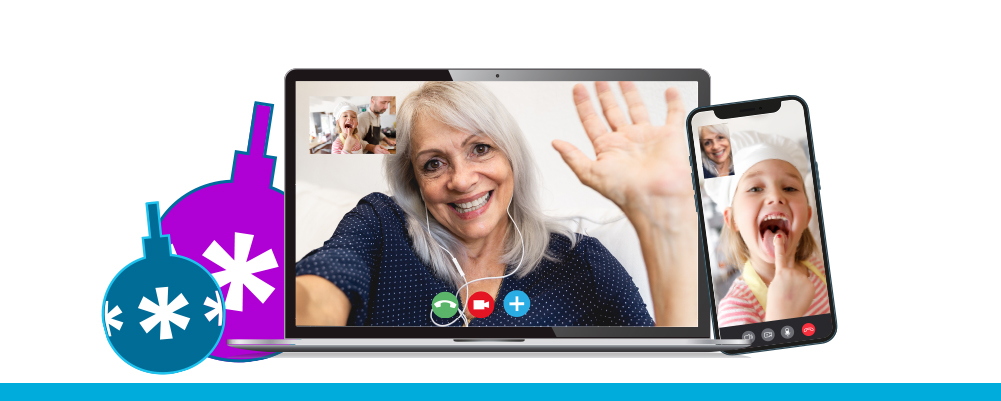 Gift your home with a home phone.
Trust that there's always a reliable connection to call out and that emergency services have immediate access to your address. See your home phone options.
Create a warm holiday scene.
Set up a routine with Amazon Alexa or Google Assistant to automatically turn on your holiday lights and play Christmas music when you say, "Alexa, Happy Holidays" or "Hey Google, it's Christmas."1
Set the mood with the Yule Log, Funky Christmas Tree, Yule Dogs and more on your TV, available under Free ON Demand.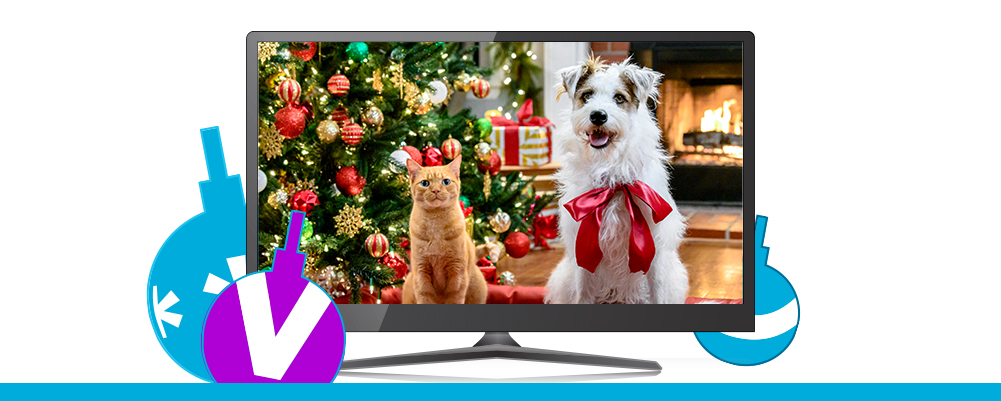 Stay entertained.
Find your favorite holiday programming or sports using your voice with your voice-activated TiVo® remote or your MidcoTV remote. Just ask, and it will search across live TV, ON Demand, recordings and your connected streaming apps all at once.2
Keep your family occupied before dinner and entertain everyone after you've eaten or opened presents. Check out the holiday programming – or any of the thousands of titles – available ON Demand.
Stream your favorites anywhere, anytime with TV Everywhere.3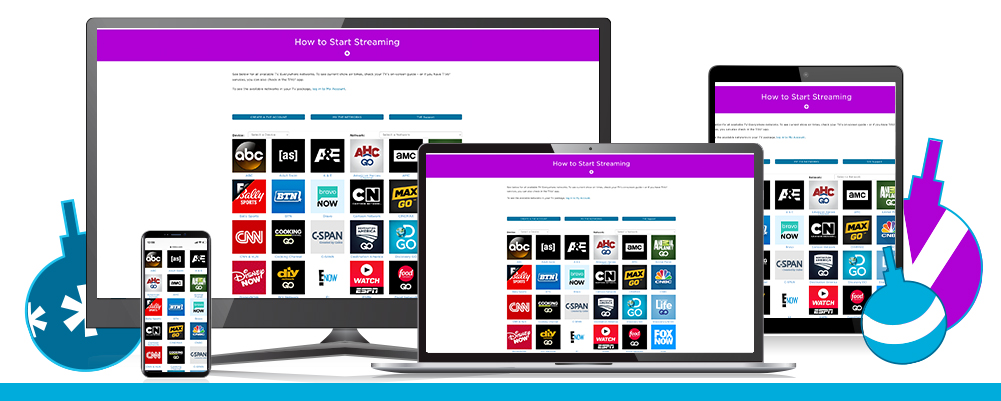 Set up new tech.
No matter how your holiday looks this year, we're here to help. If you have questions, check out our online support or use our live online chat to talk to a real person.
Here's to a season of family, friends and strong connections.
Better support for you.
The holiday season is a busy time. We understand! That's why you no longer need to call to get the right support. We can answer your questions online, via chat, text or with frequently asked questions.
Check out online support resources the next time you need help. Just click the purple banner at the top to get started!
Services are not available in all areas, and some restrictions apply. For more details and assistance, please contact us at Midco.com/Contact. 1 The app will only work when connected to a customer's home network. Amazon and Google devices not available for purchase through Midco. Amazon, Alexa and all related logos and products are trademarks of Amazon.com, Inc. or its affiliates. Google Assistant and all related logos and products are trademarks of Google Inc. or its affiliates. 2 TiVo services may not be available in all areas and some restrictions may apply. TiVo DVR requires a Midco Internet 50 connection or higher. Not all TiVo DVRs are compatible with the newer TiVo Experience. Voice functionality is not compatible with all TiVo Mini devices. Contact us with questions. TiVo and the TiVo logo are registered trademarks of TiVo Inc. and its subsidiaries worldwide. 3 The number of channels, available channels and available TV Everywhere networks may vary by area and are subject to change. They also vary based on your MidcoTV package subscription. Please refer to your local channel lineup for more details. Restart and Catch Up feature is not available on all shows and channels. 4 Self-installation is not available in all areas, and some restrictions apply. Professional installation ($100) may be required in some cases. Contact us with questions.