Helpful Tech Tips to Keep Your Holidays Merry
Helpful Tech Tips to Keep Your Holidays Merry
Updated November 16, 2022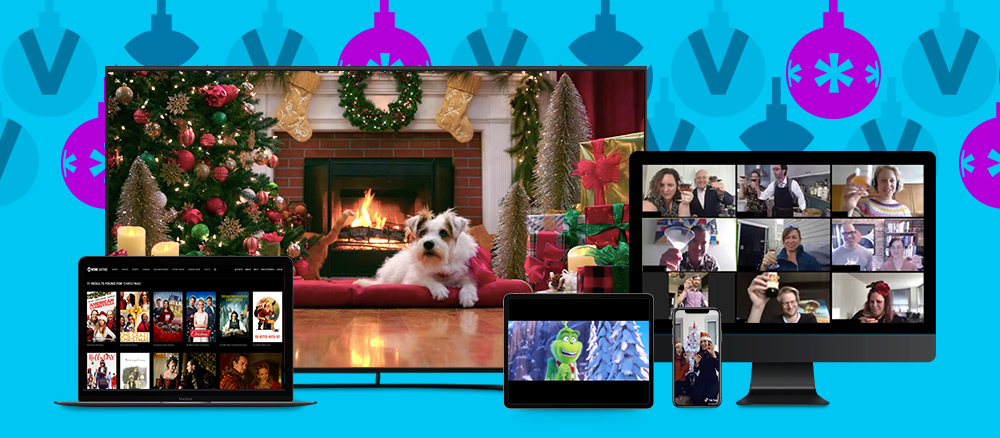 The holidays are a time to connect with your loved ones – not spend time worrying about your technology or Wi-Fi. Whether you have guests coming to visit or you're getting together virtually, we could all use a little help making the season merrier.
From watching family favorites on MidcoTV or TikTok videos on smartphones, checking email for holiday deals or video chatting with loved ones, rest assured that you will be busy enjoying each other's company with these tips and tricks.
Prepare your home network.
Before guests arrive or a family members open gifts:
Improve your Wi-Fi speed with just a few easy changes. Ensure your modem and router are in an open area that is clear of furniture, Christmas decorations, metal objects and appliances. Then, turn off the Wi-Fi on any devices you're not using so they don't take up bandwidth and slow down the ones you want to use.
Reboot your Wi-Fi routers and modems. Unplug them and wait 30 seconds before plugging them back in. This should help with any connectivity issues.
Set up a guest password. Midco Wi-Fi allows users to have up to 30 different passwords for a single network. Simply create a guest password ahead of their arrival, then delete the password after they leave.
Vacuums, baby monitors, coffee markers – any smart device that connects to your network is a potential security risk that cybercriminals can attempt to infiltrate. Make sure your devices have strong passwords or two-step verification.

Place a Midco Wi-Fi pod or two strategically around your home. This will keep your home free of dead zones for wall-to-wall connectivity. The Midco Wi-Fi app optimizes your home network so you can perform speed tests, manage users and devices, limit content and more.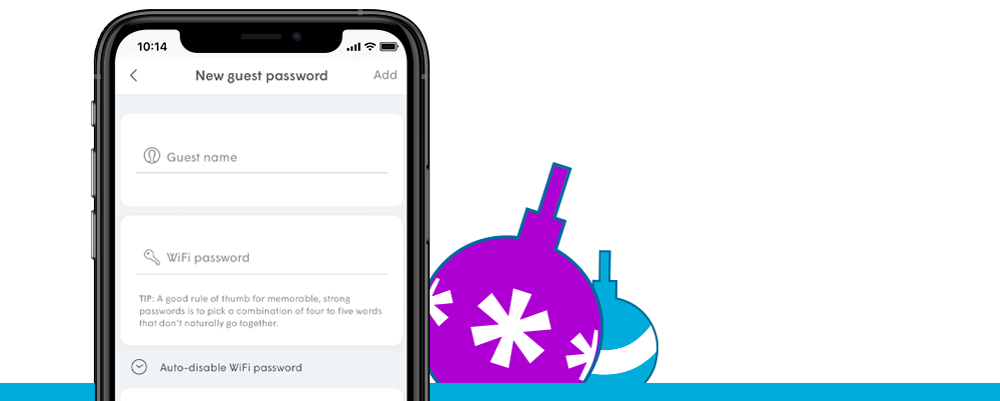 Check our Wi-Fi checklist.
Don't just hope for protection – expect it! Midco Wi-Fi continually guards against cyber threats, like ransomware, phishing attacks, malware and botnets. Plus, it offers complete network customization.
Update the Midco Wi-Fi app. It provides as much or as little control as you want for monitoring your network, users and devices.1
Optimize your network for your younger guests. Limit content, manage parental controls and block ads using the Midco Wi-Fi app.
Customize Midco Wi-Fi's SenseTM feature to fit your holiday schedule. With more people on your network, you may want to turn settings on or off, including motion sensitivity, pet mode, motion alert notification frequency, live view and more.
Consider if users would benefit from screen time limits. Midco Wi-Fi lets you save custom or scheduled freezes – at the user or device level. This includes bedtimes, freezing certain devices for the entire day you have guests or designating specific times where everyone is offline to spend time together.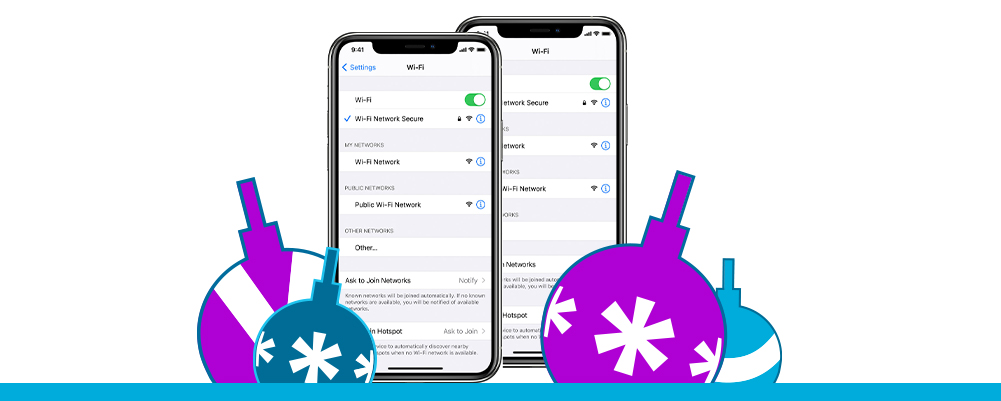 Connect with loved ones.
Getting ready to video chat with family or friends?
Make sure your device is connected to Midco Wi-Fi for a strong, stable signal – without any lag or glitching.
Run a speed test on the Midco Wi-Fi app or at Midco.com/SpeedTest to measure your connection speed and quality.
Prep for the call by updating the app you'll be using and checking your audio and video settings.
Be sure you have good lighting (so you can be seen clearly) prior to making the call.
Keep your device steady. Shaking can be disorienting for those you are talking to. Consider putting your device on a stand or tripod or propping it against a heavy object.
Use your home phone to save on your cell phone's data when calling loved ones who don't do video chats.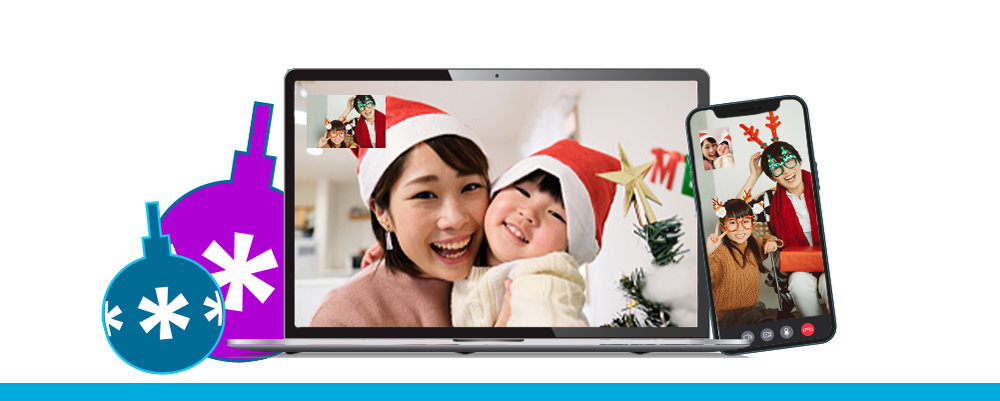 Create a warm holiday scene.
Set up a routine with Amazon Alexa or Google Assistant to automatically turn on your holiday lights and play Christmas music when you say, "Alexa, Happy Holidays" or "Hey Google, it's Christmas."2
Set the holiday mood with the Yule Log, Funky Christmas Tree, Yule Dogs and more on your TV – available under Free ON Demand.

Pause Wi-Fi access to create device-free moments during holiday mealtimes, present opening or other family gatherings.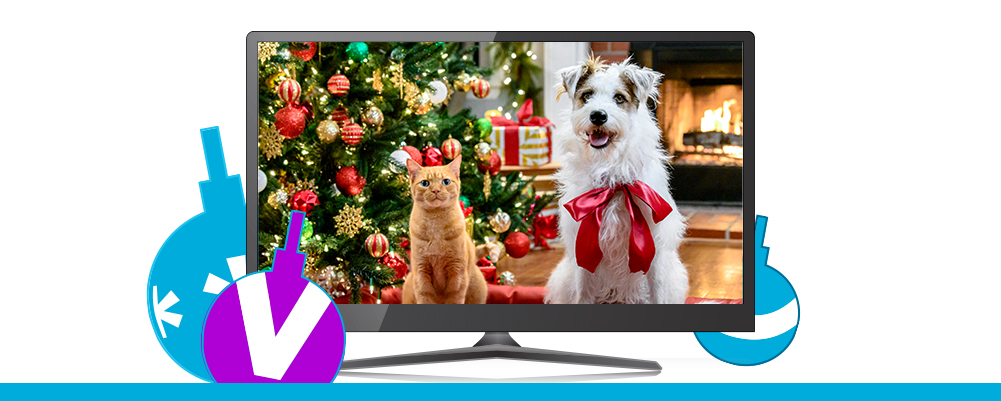 Stay entertained all season long.
Find your favorite holiday programming or sports using your voice with your voice-activated TiVo® remote or your MidcoTV remote. Just ask, and it will search across live TV, ON Demand, recordings and your linked connected streaming apps all at once.3
Check out the live holiday programming – or any of the thousands of titles available

ON Demand. Both are sure to keep your family and guests occupied before and after you've eaten or opened presents.
Stream your favorite content anywhere, anytime with TV Everywhere.4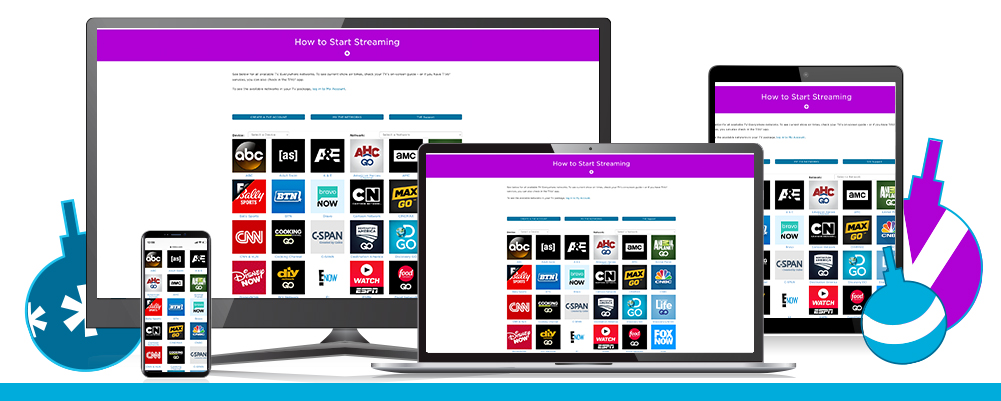 Set up new tech.
Sync up your remote and new TV with easy, step-by-step instructions. You can also select your remote model and follow the guide. You'll be enjoying your favorite holiday shows in minutes.
Get your new MidcoTV up and running quickly with our self-install guide. The easy-to-use instructions help you through each step of installation.
Connect your streaming apps, like Netflix® and Prime Video, to your MidcoTV – so all your entertainment is accessible from one place. Then, you can use MidcoTV's integrated search to look for shows and movies across those apps, live TV, your saved recordings and ON Demand programming all at once.
Seeing your new technology in action is always exciting. Connect your gear faster with our how-to instructions for the most common devices.
The Midco Wi-Fi app sends you a notification when a new device connects to your network. Assign any new device to a specific user so all their content limits, device freezes and other personalized settings are activated.
Ready to help no matter the holiday.
It's a busy time of year. That's why you no longer need to call for support. Browse our frequently asked questions. Or visit our support page and enter your address for custom support options.
If those don't provide you with answers, connect with our team via chat, text and more. We are available by phone 24/7/365.
Services are not available in all areas, and some restrictions apply. For more details and assistance, please contact us at Midco.com/Contact. 

1 Midco Wi-Fi price is subject to change. The price includes Wi-Fi equipment, licensing fee and one Midco Wi-Fi Pod. Pods provided depending on availability. Each additional pod is $2 per month. You must sign up for Midco Wi-Fi to gain access to the Midco Wi-Fi app. 2 The app will only work when connected to a customer's home network. Amazon and Google devices not available for purchase through Midco. Amazon, Alexa and all related logos and products are trademarks of Amazon.com, Inc. or its affiliates. Google Assistant and all related logos and products are trademarks of Google Inc. or its affiliates. 3 TiVo services may not be available in all areas, and some restrictions may apply. TiVo DVR requires a Midco Internet 50 connection or higher. Not all TiVo DVRs are compatible with the newer TiVo Experience. Voice functionality is not compatible with all TiVo Mini devices. Contact us with questions. TiVo and the TiVo logo are registered trademarks of TiVo Inc. and its subsidiaries worldwide. 4 The number of channels, available channels and available TV Everywhere networks may vary by area and are subject to change. They also vary based on your MidcoTV package subscription. Please refer to your local channel lineup for more details. The Restart and Catch Up feature is not available on all shows and channels.