Enjoy a Rewarding Field Technician Career at Midco
Our field technicians are on the front lines, with a drive to learn new technology, and deliver reliable services and a great customer experience. They install and modify services for Midco customers, and also make service calls to deliver solutions – so consumers and businesses get the most value from their Midco services.
Why Midco?
Our field technicians are stationed in communities throughout our service area. You'll drive a company vehicle and get out in the field, working outside instead of sitting behind a desk all day. We provide the latest tools and training, giving you the opportunity to grow your skills and knowledge, all to better serve our customers.
Midco also offers perks and benefits you don't find everywhere. Does free internet and TV appeal to you? At Midco, you'll get that, and enjoy other benefits including medical, dental and vision insurance, 401(k), tuition reimbursement, wellness programs, profit sharing, paid time off and much more!
Career Growth
Our field technician employees have a lot of options after they join Midco for how they'd like to grow their career. Midco empowers and encourages employees to gain certifications and training in order to take advantage of opportunities for advancement.1
Field Technician I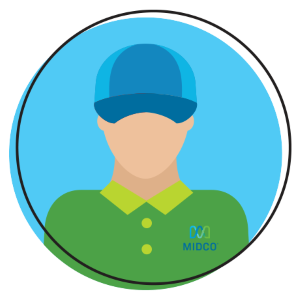 Our technicians start out as a Field Technician I, installing, making changes to and disconnecting residential services. During the first year, technicians work on these certifications:
First Time Right Level I
NCTI Installer
SCTE Broadband Premise Installer (BPI)
NCTI Installer Technician
Field Technician II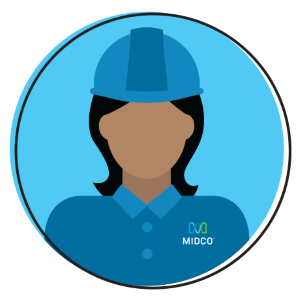 After a year, technicians are eligible to move up to Field Technician II. They then complete more certifications in order to continue advancing:
SCTE Broadband Premise Technician (BPT)
First Time Right Level II
NCTI Service Technician
SCTE Broadband Distribution Specialist (BDS)
NCTI System Technician
Alternate Career Path: Business Technician
Install, troubleshoot and disconnect services for Midco Business customers. There are different but similar levels of technicians for business, with other certifications and opportunities for advancement.
Field Technician III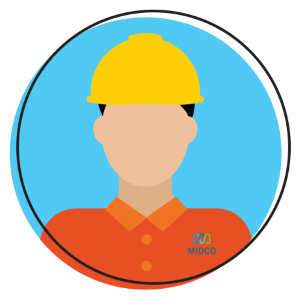 After four years at Midco, technicians with the required certifications can advance to Field Technician III. They help find ways to improve customer experience and help other technicians solve problems. They're also encouraged to complete the NCTI Fiber Installation and Activation certification.
Field Technician IV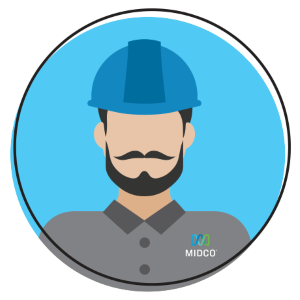 As a Field Technician IV, the technician has more than five years of experience at Midco, and uses that knowledge to help the team meet deadlines and help other team members with complex service-related problems. Technicians then work on these certifications:
NCTI Fiber Testing & Maintenance
NCTI Advanced Technician
Alternate Career Paths
Technicians can move into different departments that interest them after reaching Field Technician III, including:
Maintenance Technician
Training
Construction
Engineering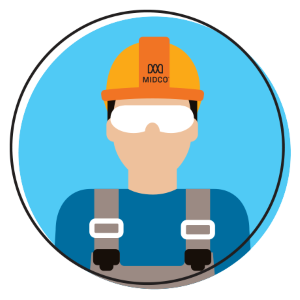 Field Technician V
After six years with Midco, technicians can advance to a Field Technician V level. When employees reach this level, they have completed all the certifications needed, and are eligible to apply for management positions, such as:
Field Service Supervisor
Field Service Manager
Field Operations Manager
Where We're Hiring
We have field technicians stationed throughout our footprint in cities large and small. Here are just a few areas where we're hiring: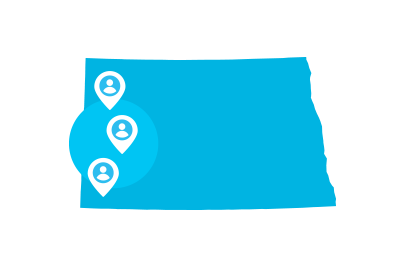 Western North Dakota
Home of the Badlands and Theodore Roosevelt National Park – and Midco customers in communities such as Bowman, Dickinson and Williston.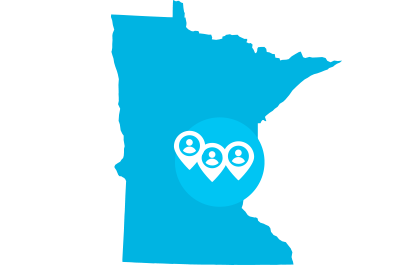 Central Minnesota
From Cold Spring to Chisago City to Cambridge, we serve customers in cities across central Minnesota. Plus, we're expanding in the area – and we need team members to help us!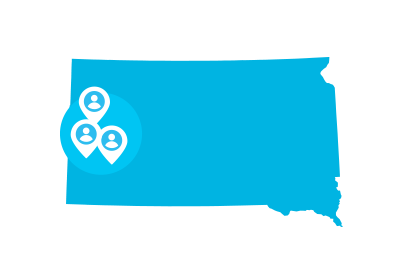 Western South Dakota
Nestled in and near the beautiful Black Hills are the Midco-served communities of Lead, Deadwood, Spearfish, Sturgis, Black Hawk and Rapid City.
1 This page shows typical career paths employees follow in this department at Midco. Exceptions can be made, depending on workforce needs and other factors.