Midco Benefits & Culture
We value our team members and reward their contributions. Midco offers a competitive salary, generous benefits package and great incentives, like health and wellness rewards, tuition reimbursement and profit sharing.
Benefits Matter
That's why we provide a powerful benefits package for our team members. With two different health care plan options, the option to buy additional PTO, and free internet and cable TV services, there are definitely perks to joining the Midco team.

Free & Discounted Services
Midco employees enjoy free internet and cable TV – including sports and premium channels – plus discounts on other Midco services. Team members tell us they really love this benefit!

Company Culture
Team-building and leadership empowerment are part of life here. We encourage volunteerism, community involvement, and a variety of activities that help us build great teams and stronger communities.

Health Insurance Options
Midco pays up to 70% of healthcare costs, with two health plan options and available dental, vision, accident, life and other insurance.

Profit Sharing & 401K
You can choose to contribute to a traditional 401K or Roth 401K, and Midco will match 50% of the first 8% of your contributions – with additional discretionary profit-sharing contributions.

HSA & FSA
Team members can save money for medical and dependent care expenses in a pre-tax health savings account (HSA) or flex savings account (FSA).

Wellness Programs
From health challenges to mental health resources, Midco encourages team members to live a healthier lifestyle at work and at home.

PTO Options
Work and home life can be difficult to balance, which is why Midco has generous paid time off programs, including PTO purchase options and extended illness pay.

And More!
Short and long-term disability, tuition reimbursement, parental leave and adoption benefits, and discounts in the community are just a few of our other perks.
Health & Wellbeing Programs
Midco's Wellness 365 program provides an online wellness portal with resources and activities to encourage overall wellbeing. Through challenges, healthy habit tracking and more, team members can earn wellness rewards of up to $300 per year!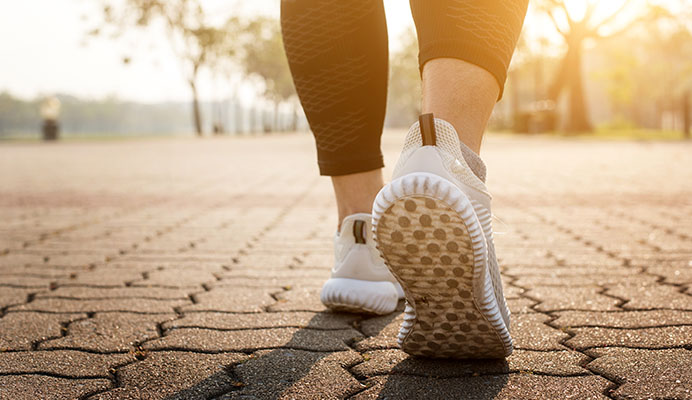 Company-Wide Health Challenges
Wellness should be fun, and we do it together! We host competitive team and individual wellness challenges – like walking flights of stairs or step challenges – with various incentives and rewards to get our team members up and moving.
Mental Health Awareness
One in two people struggle with mental health in their lifetime, which is why Midco offers confidential, online mental health programs to help with depression, stress, sleeplessness or anxiety – free for Midco team members and their families.
"As the receptionist for the Fargo office, my job includes so many different ways to give back to my team. I get to greet everyone each day from Field Ops, Customer Care and MidcoSN, and I work with these teams on projects throughout the year. This includes everything from administration for the Tech Ops team to being part of the live crew for MidcoSN productions. I had never realized how many people invest their time into putting a live production on TV! It's so fun to be both the first face you see when you walk in the door and behind the scenes at local games."
– Megan Ness, Receptionist

Midco ACTS
We encourage team members to volunteer and give their time and talent to local nonprofit organizations. Through the Midco ACTS program, employees can coordinate volunteer projects and encourage other Midco team members to participate. Past projects have supported groups such as Habitat for Humanity, Junior Achievement and Feeding South Dakota.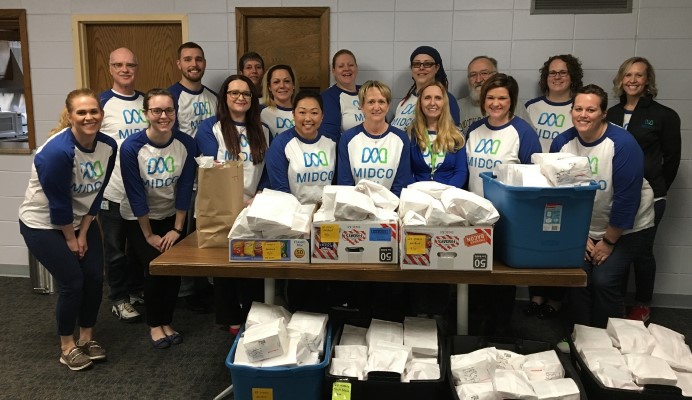 "Eight years ago, I moved to Sioux Falls just down the road from Midco. I wasn't a fan of the call center stigma and didn't expect to stay long, but I applied for a job. I didn't have a lot of confidence in myself at that time, and I was afraid of being myself at work, but I really enjoyed the work environment. After a year, I was given the opportunity to move from inbound sales to outbound, and just a few years later, I was asked if I would consider taking a management role. It gave me a lot of confidence that leadership saw me as having the potential to lead a team, and accepting that position turned out to be the best career decision I have ever made."

– Daylan Davenport, Inside Sales Manager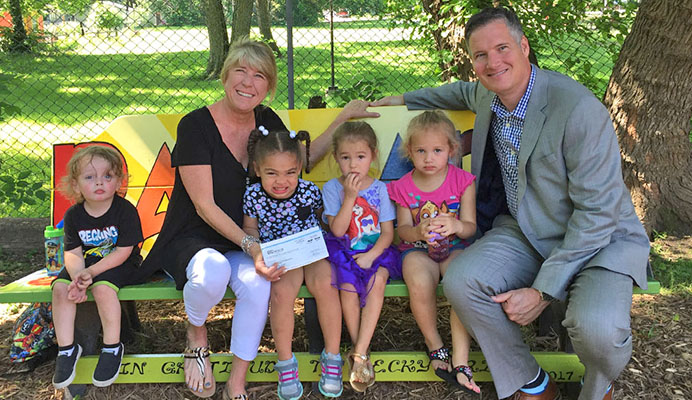 Midco Foundation
Over the past three decades, the Midco Foundation has contributed millions to support the work of charitable organizations throughout communities in Kansas, Minnesota, North Dakota and South Dakota. Twice a year, they award grants to groups for special projects, facilities improvements, equipment and specific program.

At Midco, we approach challenges as adventures, embrace diversity and have the confidence to be genuine and honest. We take pride in being trailblazers, especially team members who really exemplify these attitudes.
Diversity and Inclusion
Being inclusive and embracing diversity are part of our core values at Midco. We're committed to cultivating a professional and diverse workforce, so our team members and customers feel at ease and are treated with respect and courtesy.
As an equal opportunity employer, we work to recruit a diverse team and provide training and education for all Midco employees, so their similarities and differences are recognized, understood and valued. We also actively support community organizations that work with minority populations and groups.
"In my 27 years in the Kansas system, we have gone through multiple acquisitions, the most recent being with Midco. From the very beginning, it was a different experience. During the onboarding process, our VP of Operations took the time to do interviews with each of us so he could truly get to know who we were. Midco really sets a high bar for quality, and they are dedicated to helping us reach it. Everyone takes their work seriously, and the company is always working towards getting better at what we do."
– David Wood, Field Operations General Manager

Midco recognizes that our continued growth and business success depends on the development and utilization of the full range of Midco's human resources and full utilization of all segments of the available workforce in which we operate our business.
It is the policy of Midco to provide equal employment opportunities without regard to race, color, religion, sex, national origin, age, disability, marital status, veteran status, sexual orientation, gender identity, genetic information, family status, status with regard to public assistance or any other protected characteristic under applicable law. This policy relates to all phases of employment, including, but not limited to, recruiting, employment, placement, promotion, transfer, demotion, reduction of workforce and termination, rates of pay or other forms of compensation, selection for training, the use of all facilities and participation in all company-sponsored employee activities. Provisions in applicable laws providing for bona fide occupational qualifications, business necessity or age limitations will be adhered to by the company where appropriate.
As part of the Equal Employment Opportunity policy, Midco also takes affirmative action as called for by applicable laws and Executive Orders to ensure that minority group individuals, females, disabled veterans, recently separated veterans, other protected veterans, Armed Forces, service medal veterans, and qualified disabled persons are introduced into our workforce and considered for promotional opportunities.