Midco Benefits & Culture
We value our team members and reward their contributions. Midco offers a competitive salary, generous benefits package and great incentives, like health and wellness rewards, tuition reimbursement and profit sharing.
Benefits Matter
That's why we provide a powerful benefits package for our team members. With two different health care plan options, the option to buy additional PTO, and free internet and cable TV services, there are definitely perks to joining the Midco team.
Midco Services
Midco employees enjoy free internet and cable TV – including sports and premium channels – plus discounts on other Midco services. Team members tell us they really love this benefit!
Work from home
Midco offers work from home as a benefit for applicable employees. We'll set you up with the equipment and training you need to do your job remotely.
Health Insurance
Midco pays up to 70% of healthcare costs, with two health plan options and available dental, vision, accident, life and other insurance.
PTO Options
Work and home life can be difficult to balance, which is why Midco has generous paid time off programs, including PTO purchase options and extended illness pay.
HSA & FSA
Team members can save money for medical and dependent care expenses in a pre-tax health savings account (HSA) or flex savings account (FSA).
Wellness Programs
From health challenges to mental health resources, Midco encourages team members to live a healthier lifestyle at work and at home.
Profit Sharing & 401K
Contribute to a traditional 401K or Roth 401K, and Midco will match 50% of the first 8% of your contributions – with additional discretionary profit-sharing contributions.
And More!
Short and long-term disability, tuition reimbursement, parental leave and adoption benefits, and discounts in the community are just a few of our other perks.
Health & Wellbeing Programs
Midco's Wellness 365 program provides an online wellness portal with resources and activities to encourage overall wellbeing. Through challenges, healthy habit tracking and more, team members can earn wellness rewards of up to $300 per year!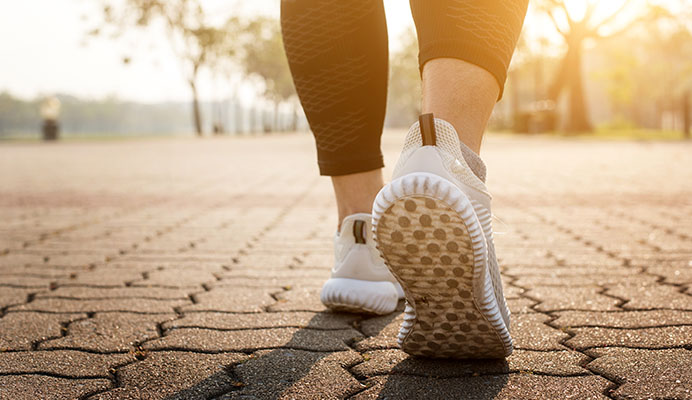 Company-Wide Health Challenges
Wellness should be fun, and we do it together! We host competitive team and individual wellness challenges – like walking flights of stairs or step challenges – with various incentives and rewards to get our team members up and moving.
Mental Health Awareness
One in two people struggle with mental health in their lifetime, which is why Midco offers confidential, online mental health programs to help with depression, stress, sleeplessness or anxiety – free for Midco team members and their families.
Diversity and Inclusion
Being inclusive and embracing diversity are part of our core values at Midco. We're committed to cultivating a professional and diverse workforce, so our team members and customers feel at ease and are treated with respect and courtesy.
As an equal opportunity employer, we work to recruit a diverse team and provide training and education for all Midco employees, so their similarities and differences are recognized, understood and valued. We also actively support community organizations that work with minority populations and groups.
Midco ACTS
We encourage team members to volunteer and give their time and talent to local nonprofit organizations. Through the Midco ACTS program, employees can coordinate volunteer projects and encourage other Midco team members to participate. Past projects have supported groups such as Habitat for Humanity, Junior Achievement and Feeding South Dakota.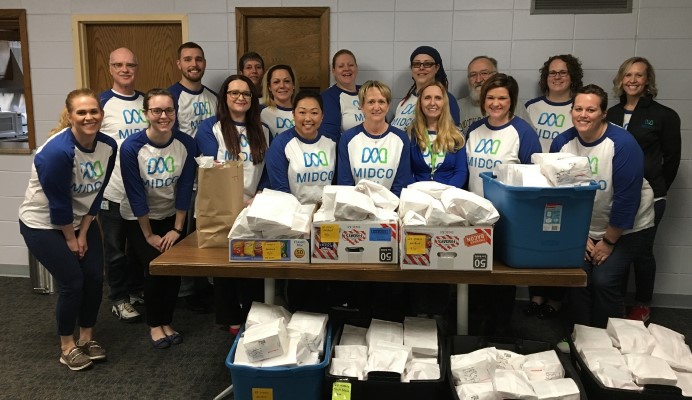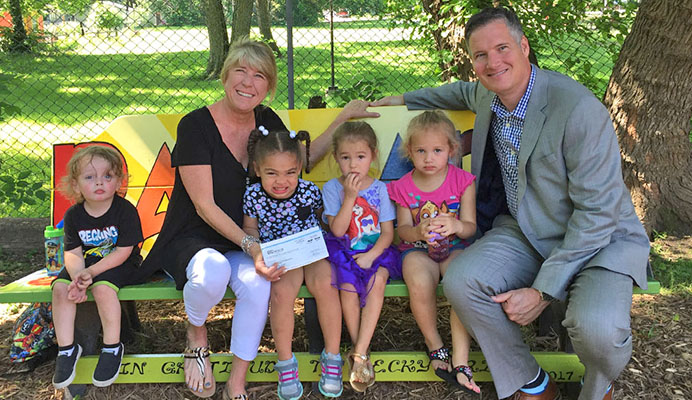 Midco Foundation
Over the past three decades, the Midco Foundation has contributed millions to support the work of charitable organizations throughout communities in Kansas, Minnesota, North Dakota and South Dakota. Twice a year, they award grants to groups for special projects, facilities improvements, equipment and specific program.
Midco recognizes that our continued growth and business success depends on the development and utilization of the full range of Midco's human resources and full utilization of all segments of the available workforce in which we operate our business.
It is the policy of Midco to provide equal employment opportunities without regard to race, color, religion, sex, national origin, age, disability, marital status, veteran status, sexual orientation, gender identity, genetic information, family status, status with regard to public assistance or any other protected characteristic under applicable law. This policy relates to all phases of employment, including, but not limited to, recruiting, employment, placement, promotion, transfer, demotion, reduction of workforce and termination, rates of pay or other forms of compensation, selection for training, the use of all facilities and participation in all company-sponsored employee activities. Provisions in applicable laws providing for bona fide occupational qualifications, business necessity or age limitations will be adhered to by the company where appropriate.
As part of the Equal Employment Opportunity policy, Midco also takes affirmative action as called for by applicable laws and Executive Orders to ensure that minority group individuals, females, disabled veterans, recently separated veterans, other protected veterans, Armed Forces, service medal veterans, and qualified disabled persons are introduced into our workforce and considered for promotional opportunities.