Enjoy a Rewarding Career at Midco®
The Information Systems team at Midco creates and supports software and web platforms with cutting-edge technology. This team plays a key role in creating the ultimate customer experience, while also serving our internal teams, supporting systems and ensuring information security.
Why Midco?
Midco offers perks and benefits you don't find everywhere. Not only do you get free and discounted services – such as internet with up to 200 Mbps download speeds in your home – but we also value work-life balance. We offer flexible schedules and work from home opportunities, as well as a casual dress code and an agile work environment.
At Midco, you'll also enjoy other benefits including medical, dental and vision insurance, 401(k), tuition reimbursement, wellness programs, profit sharing, paid time off and much more!
Career Growth
You have options when you join Midco. We empower our staff with opportunities to grow into new roles.
You'll customize, develop and extend out-of-the box functionality within software solutions such as Microsoft Dynamics CRM. You need an associate's degree or equivalent experience, preferably in information technology, with a minimum of one year of programming experience in .NET, C, C++ or Java. Experience with Microsoft Dynamics CRM and GP preferred.
To move up through the different levels, you'll need a minimum of two years programming experience in ASP.NET and three years development experience in C#, SQL Server or T-SQL.
You're at the top of the software development team, leading projects and making a difference in the systems you touch at Midco. From here, you can advance into management positions at Midco.
We're Hiring in Sioux Falls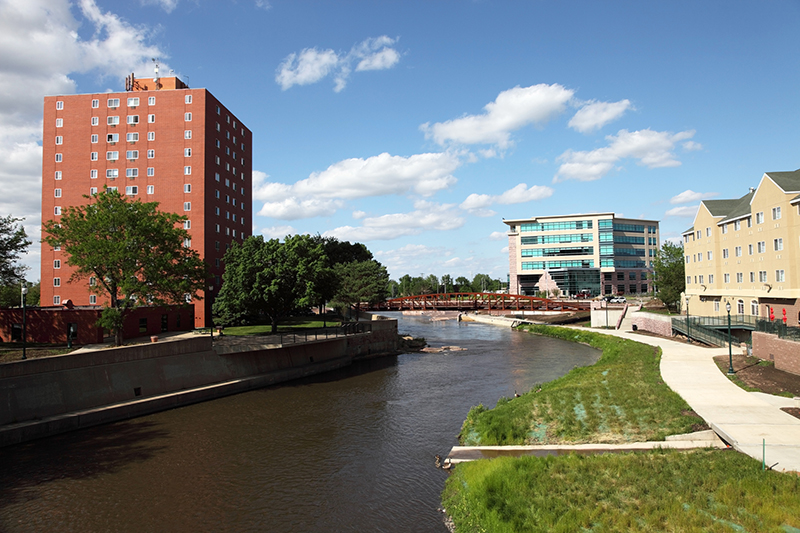 Sioux Falls is the largest city Midco serves. Come join us in this strong local economy and local arts community. Two Division II universities and the South Dakota Public Universities and Research Center call Sioux Falls home. It boasts a rate of population growth nearly four times the national average, an average commute of 19 minutes, more than 80 parks and an award-winning 28-mile bike trail that circles the city. It also consistently ranks as one of the top places to live in the country.
#3 Best Small Places for Business and Careers – Forbes
#4 Best City for Families – WalletHub
Top 10 Healthiest Small Towns in the U.S. – Healthline
#10 Most Livable Cities in the U.S. – MSN Money
#10 Best Place to Live – Liveability
1 This page shows typical career paths employees follow in this department at Midco. Exceptions can be made, depending on workforce needs and other factors.