Midco Internet in Beresford, SD
Your search for an internet provider in South Dakota is over. Midco® brings you blazing-fast internet, so you can stream, surf, work and stay connected faster than ever.
You'll also enjoy:
No contracts
30-day, money-back guarantee
Friendly service, professional installation and 24/7 support from our Midwest team1
New location now open!
We've moved to Dawley Farm Village! Check out our new location at 905 S Highline Pl in Sioux Falls.
High-Speed Internet in Beresford
We offer flexible internet options for homes and businesses in and around Beresford. You pick the speed customized to your internet usage needs – plus you get unlimited data and no overage charges.
Fixed Wireless Internet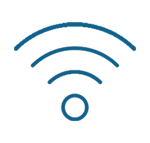 Your home may be in just the right the right spot to connect to our fixed wireless internet. You have four speed choices – with downloads up to 50 Mbps.2
Does Your Beresford Business Need Better Internet?
Focus on running your business – rather than worrying about internet downtime. Midco Business now offers internet via fixed wireless technology – making it easier for Beresford-area businesses to connect to the world, while also growing and thriving where you love to live and work.
Here to Help
Our Midwest-based teams can help you find the right services for your needs, answer billing questions and troubleshoot. Just let us know. Reach us by phone or online, or stop by one of our Midco Customer Experience Centers while you're in Vermillion or Sioux Falls.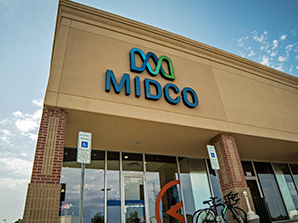 Vermillion Customer Experience Center
306 Bower St.
Vermillion, SD 57069

Hours:
Monday-Friday: 8 am-5 pm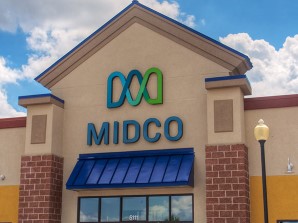 Sioux Falls Customer Experience Center
5111 S. Louise Ave.
Sioux Falls, SD 57108

Hours:
Monday-Friday: 8 am-7 pm
Saturday: 10 am-2 pm


Let's Chat

You don't have to call us to connect. Our team can help you with your questions through secure, online chat.
We'd Love to Talk

Want to talk things through? We're here with technical support no matter the time of day. Give us a call 24/7.
Services may not be available in all areas, and some restrictions apply. Visit Midco.com/Shop to check serviceability, or contact us at Midco.com/Contact.
1 To ensure proper setup, Midco Rural Internet appointments are scheduled at 8 am or 1 pm local time.
2 Service coverage requires connectivity to a Midco fixed wireless tower. A professional Midco technician will visit your home to locate the best signal with the intention of performing a full install. However, if we are unable to get a proper signal to your location, there will be no cost or obligation to you. Actual internet speeds may vary depending on your computer or mobile device's capability and the number of devices accessing the internet at once. Higher speeds may also be impacted by third-party equipment such as your router or the limitations of wireless and home networking technology.